CLEANING & REPAIR SUPPLIES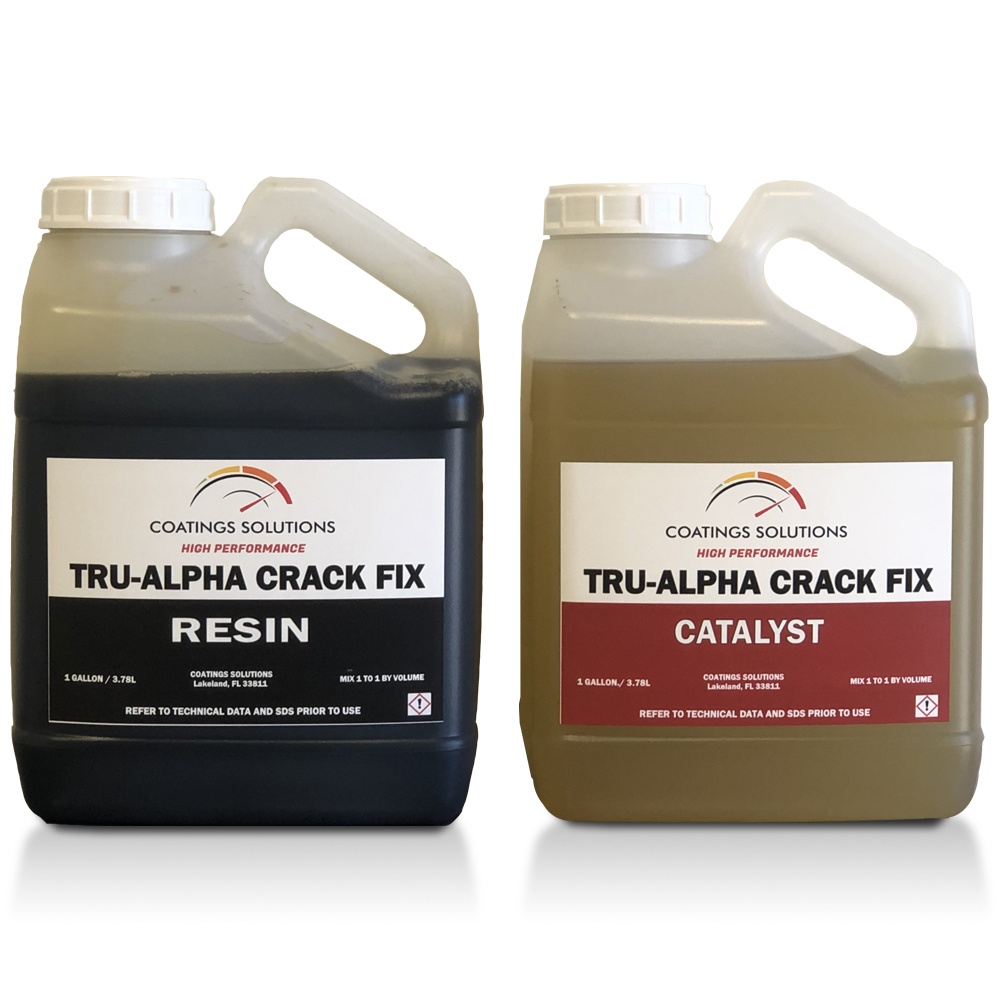 Tru-Alpha Crack Fix
Tru-Alpha Crack Fix is a fast setting polyurea crack repair for joints, divots, and cracks in concrete. This is a fast acting adhesive that has high compressive strength three times stronger than concrete. Designed to be filled proud and gound down flush within 5-7 minutes of application. 
Mix Ratio: 1:1
Packaging: 2 Gallon Kit
Coverage Rate: Depends on use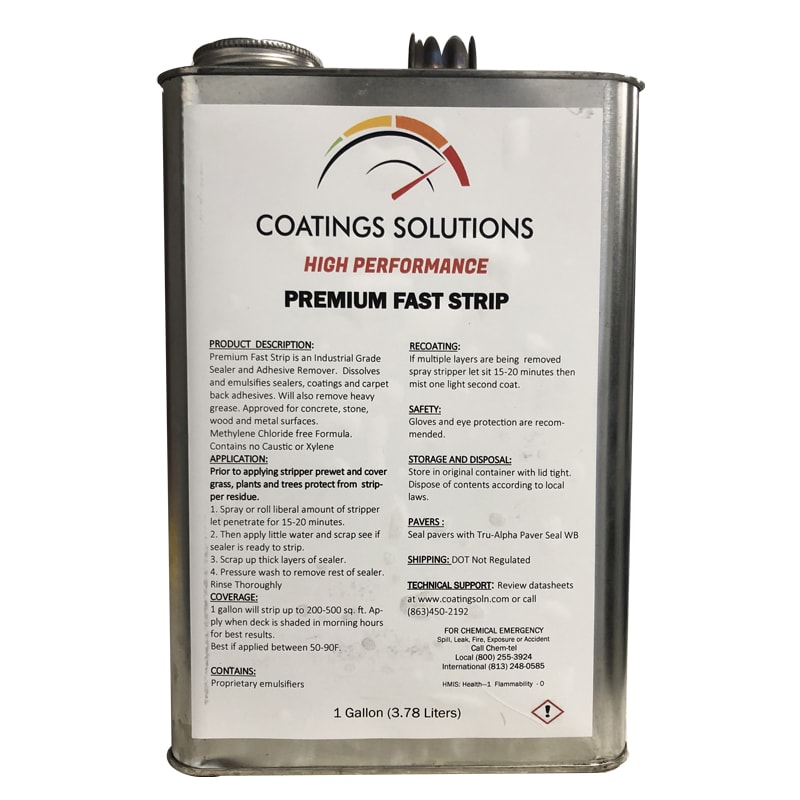 Premium Fast Strip
Premium Fast Strip is a strong emulsifier that is pH neutral, stays wet, contains no solvents, and can be cleaned up with water. It will remove VCT glue, carpet glue, water-based epoxy, polyurethane, polyaspartic, acrylic, and when diluted can be used to remove graffiti. Fast Strip does not contain Methylene Chloride.
Coverage Rate: 200 – 500 sq ft per gallon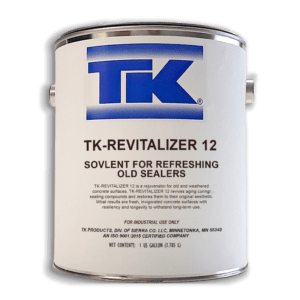 TK-Revitalizer 12
TK-REVITALIZER 12 is a rejuvenator for old and weathered concrete surfaces. This product revives aging curing/ sealing compounds and restores them to their original aesthetic. What results are fresh, invigorated concrete surfaces with resiliency and longevity to withstand long-term use.
Features:
• Cleanses and refreshes curing and sealing compounds for concrete surfaces with longer life and less need for maintenance.
• Immediate results with no need for stripping old sealers or applying additional sealer (in most cases).
• Easy spray and back roll application.
• For use in place of xylene and other harsh solvents.
Product Application Video Click Here
Coverage Rate: 150 – 200 sq ft per gallon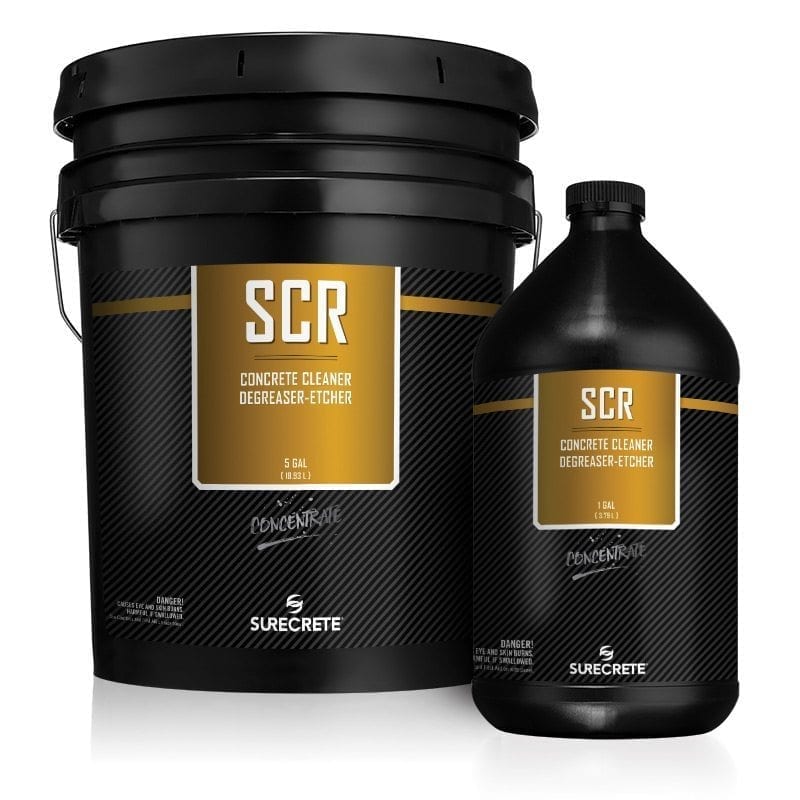 Concrete Surface Preparation
SCR is a penetrating concentrated concrete cleaner and renovator that quickly dissolves lime deposits, mortar, scale, rust, algae, stains and mineral deposits. It is a mildly acidic detergent that etches and thoroughly cleans concrete surfaces in preparation for subsequent overlays. SCR is a great choice to use before secondary coloring on decorative concrete, as well as decorative staining of concrete.
Product Application Video Click Here
Coverage Rate: 
Full Strength = approx. 150 sq ft per gallon
1 : 1 – may be required for stubborn stain removal or profiling especially hard troweled concrete
2 : 1 – For concrete to clean & profile prior to overlay or staining.
4 : 1 – primarily used to clean petroleum residue of liquid release from concrete or overlays.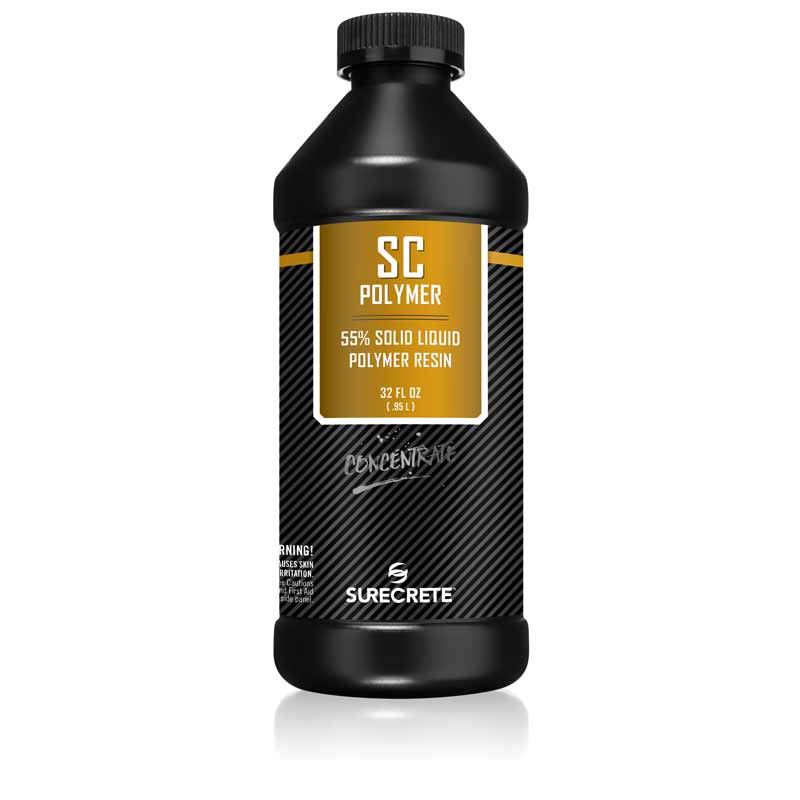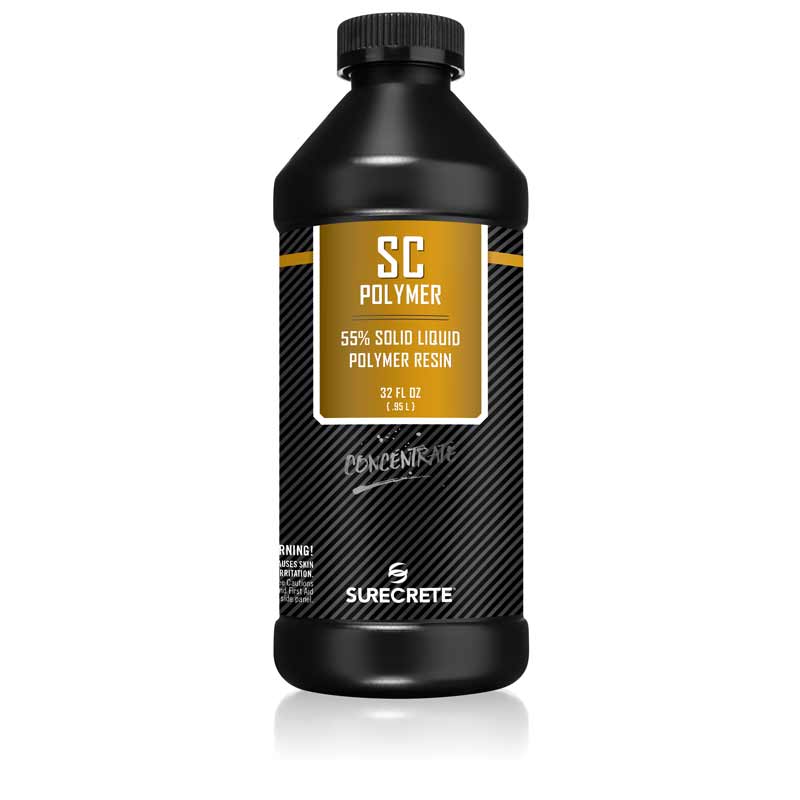 SC Polymer
SureCrete's liquid concrete polymer concentrate is a 55% solids copolymer that can increase abrasion resistance and assist in the curing concrete strength.
Coverage Rate: Depends on use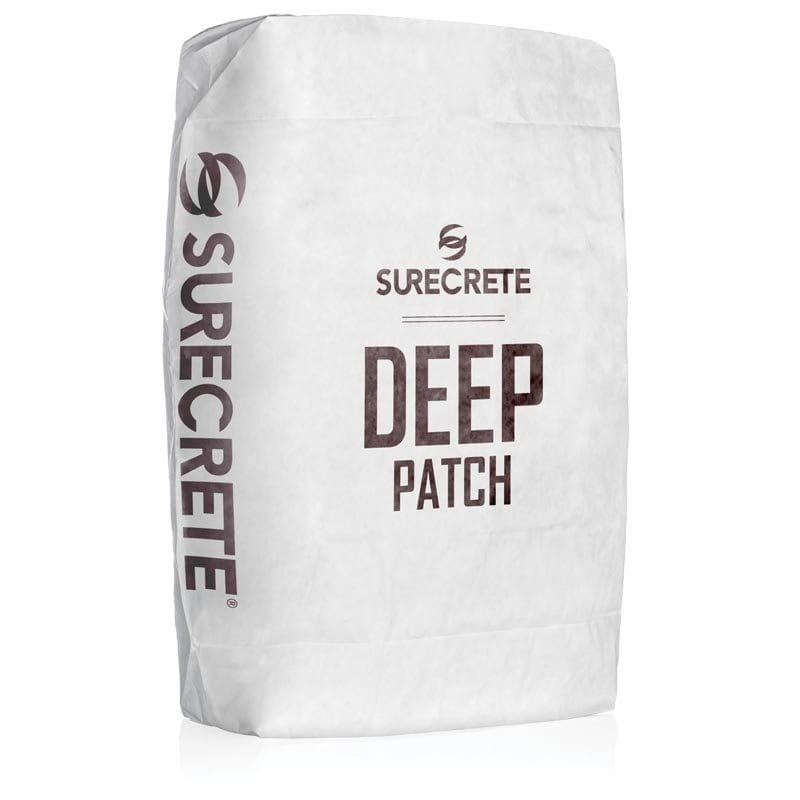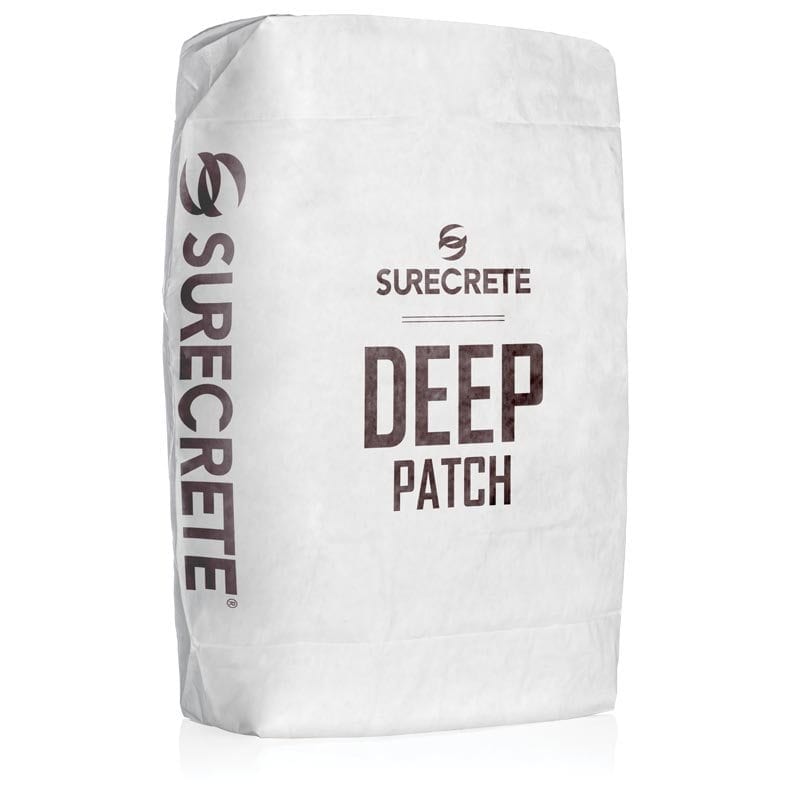 Deep Patch
Deep Patch™ is solid concrete repair product for patching large holes in concrete surfaces. SureCrete's solid cement filler is a single component, just add water cement based chemical patching compound system providing a patch that goes from 1/8″ (0.32 cm) and up. Deep Level, previous name, offers superior power to patch larger spalls in concrete floors, build ramps, repair loading docks, and parking lot pavement.
Coverage Rate:½" Thickness = 11 ft², 1" Thickness = 5.5 ft², 2" Thickness w/ pea gravel = 3.3 ft², 3" Thickness w/ pea Gravel = 2.2 ft², 4" Thickness w/ pea Gravel = 1.7 ft²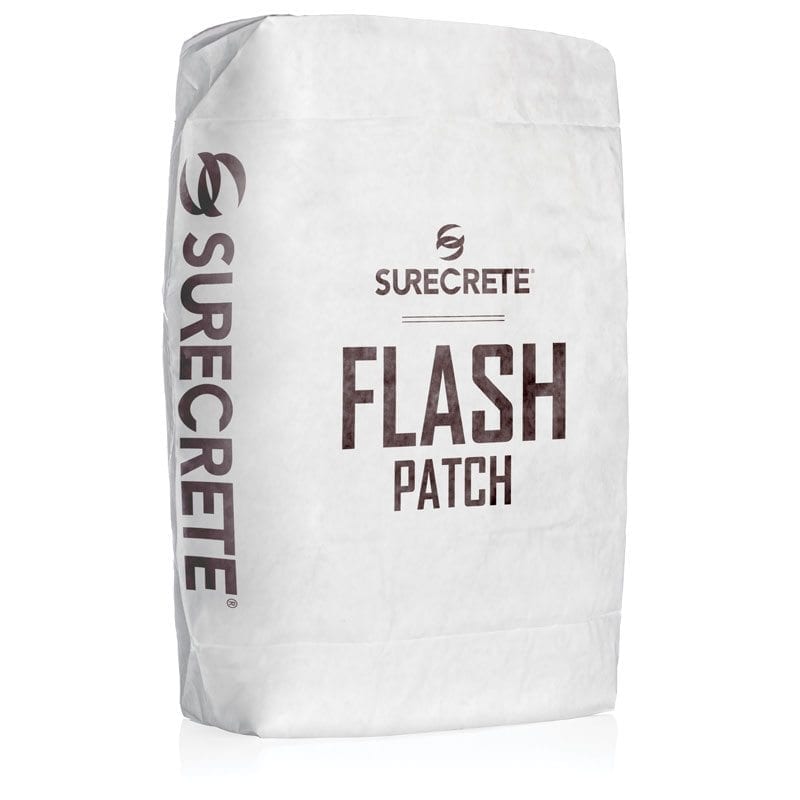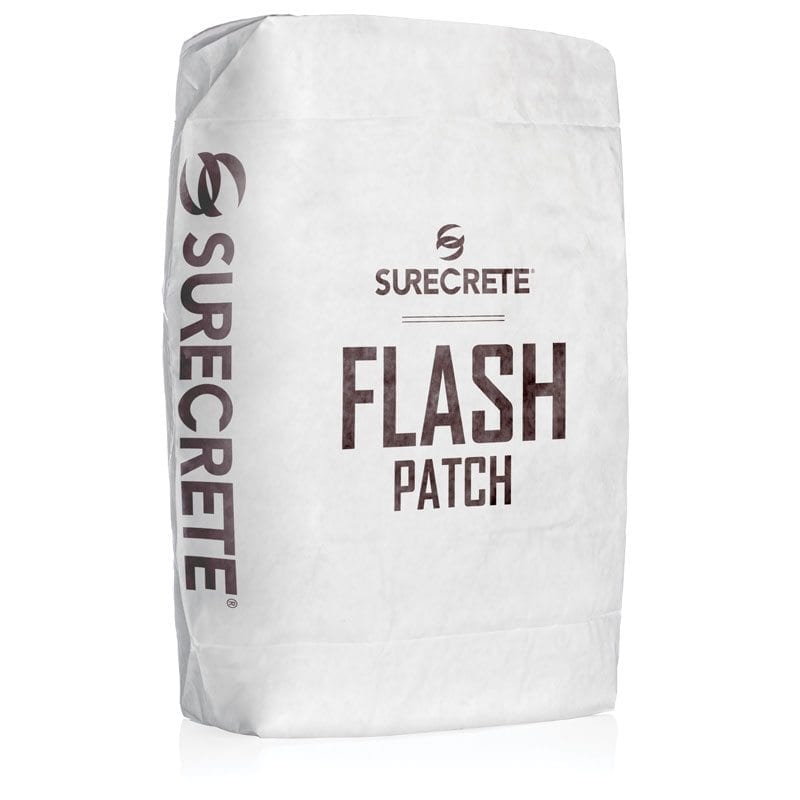 Flash Patch
Flash Patch™ is a single component cement based thin concrete repair patching compound system providing a workable, no-slump patch that sets quickly for the quicker return to service. Available in a white portland cement formulation, just add water!
Coverage Rate: 11 sq ft @ 1/2″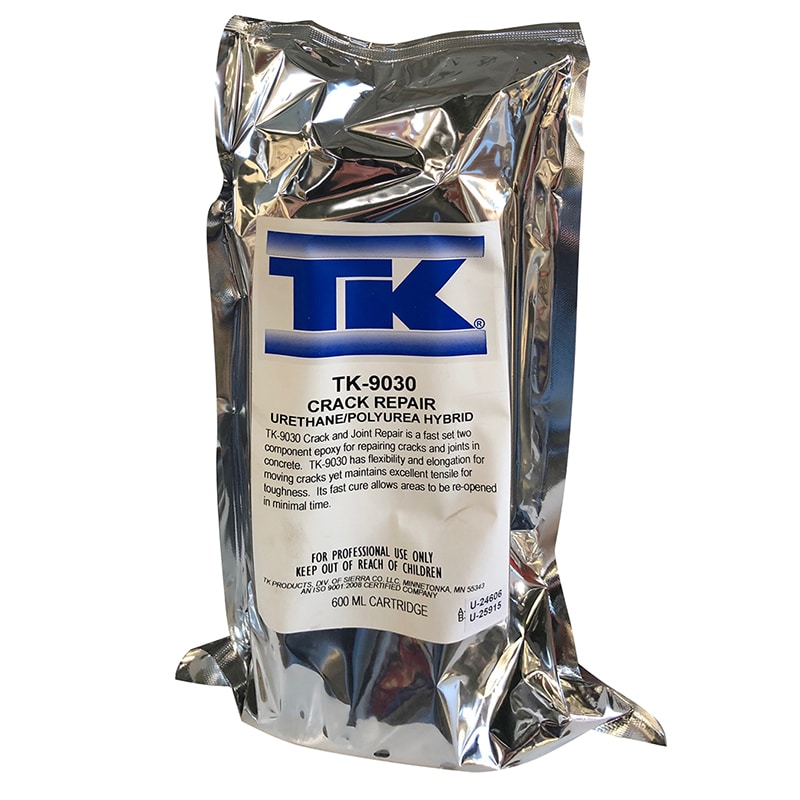 TK 9030
TK-POLYUREA CRACK REPAIR is a fast-setting, low viscosity, polyurea/urethane blend for penetrating and filling cracks in concrete bridge decks and slabs.
Features:
• Low viscosity to easily penetrate cracks as small as 1/32", effectively sealing them off from damage and degradation.
• Extremely fast setting – gels in 3-6 minutes and tack free in 10 minutes.
Uses:
Suitable for use to fill and repair concrete bridge decks and concrete slabs.
Coverage:
As supplied, each 600-ml cartridge will fill 36 cubic inches (or a crack that is 12 linear feet long, by 1/8" wide, by 2" deep). On bridge decks, each 600-ml cartridge will cover approximately 75-100 linear feet. As supplied, each 2-gallon kit will fill 462 cubic inches. *Coverage rate will vary depending on the size of the crack and any waste overfilled.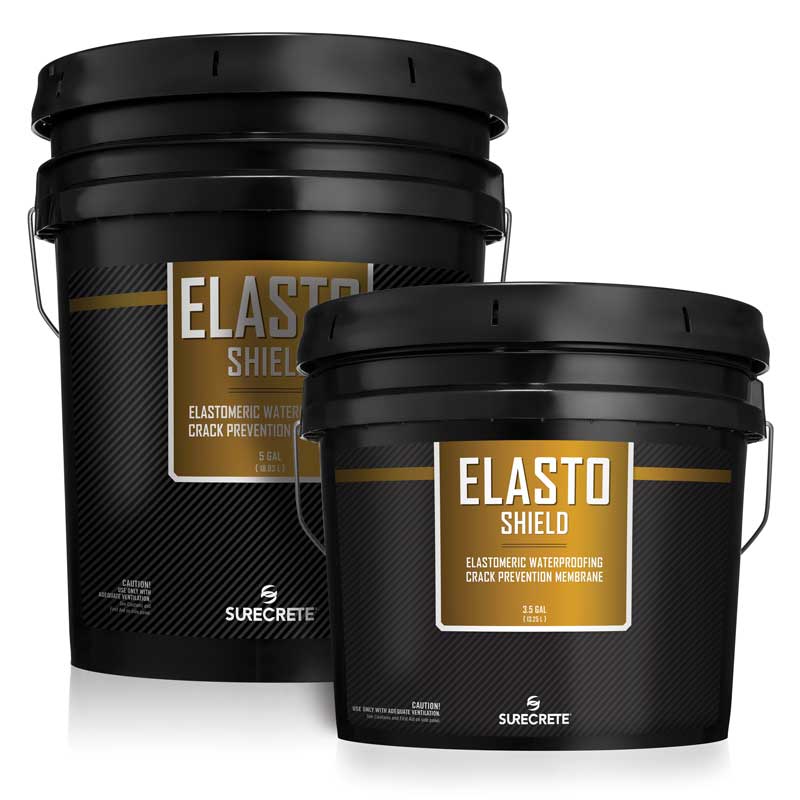 ElastoShield
ElastoShield™ by SureCrete is a ready-to-use concrete waterproofing and cracks prevention elastomeric liquid membrane that provides waterproofing for all SureCrete coatings systems.
Packaging:  3.5 and 5 Gallon Pail
Coverage Rate: Approximately 150 sq ft per gal