Florida's Premier Decorative Concrete & Coating Supplier
Keep up to date with the latest tips & tricks, new products, upcoming events, product specials and more.
We are Select Surface Solutions
Select Surface Solutions is Orlando's and Central Florida's best source for decorative, restoration, building, and remodeling materials for commercial and residential projects. We are a family owned and operated company, whose goal is to offer you the highest quality of products and combine that with superior customer service, information, training and technical support. We offer demos, training, on-site technical support and many other services that can help your company perform even better on the job site.
Decorative Concrete Overlays
Self-Leveling Overlays and Underlayments
Concrete Patch & Repair
Concrete Stain & Colorants
Epoxy Floor Systems
Stamped Concrete
Densifiers & Waterproofing
Interior & Exterior Sealers
Concrete Countertop Mixes
Glass Fiber Reinforced Concrete (GFRC)
Lightweight Concrete Casting Mixes
Vertical Concrete Coatings
Polished Concrete
Stamped/Stenciled Concrete,
Tools & Equipment
Looking for a Certified Concrete Contractor?
Select Surface Solutions of Orlando trains and evaluates concrete and decorative concrete contractors. Call the store and we can provide you with a list of certified concrete contractors for all of our concrete systems.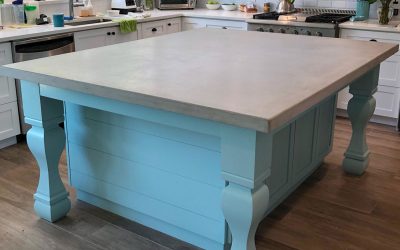 Interior design is a dynamic industry that's always evolving. In 2023, there's one particular style that's capturing the attention of homeowners: concrete. Concrete is quickly becoming a popular choice for home interiors, and experts predict that the concrete market...
read more