CONCRETE COUNTERTOPS & GFRC
Concrete Countertops have come a long way over the past 5-10 years. If you watch home improvement shows on channels like DIY or HGTV you have noticed the increasing trend in the use of concrete in many homes and businesses here in Orlando.
Whether your desire is to make a concrete end table, bathroom vanity, kitchen countertop or concrete countertops for your outdoor kitchen, Select Surface Solutions of Orlando, Florida can help you with every aspect of the job.
We offer product demonstrations, full hands-on training, concrete countertop mixes, Pre-Blended GFRC formulas, edge profiles, sink molds, coloring agents and countertop sealers.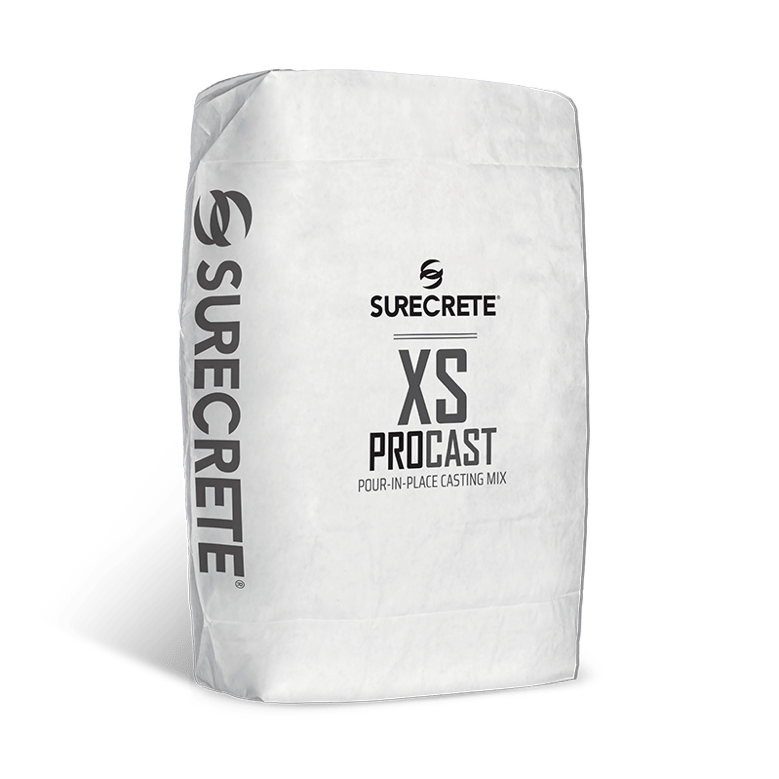 XS ProCast Mix
Add water only pour-in-place concrete countertop casting mix. The precise blend and fine aggregates, cement and dry polymers creates a mix that is suitable for a variety of applications and casting techniques.
Coverage: 2 sq ft @ 2″, 1.25 sq ft @ 4″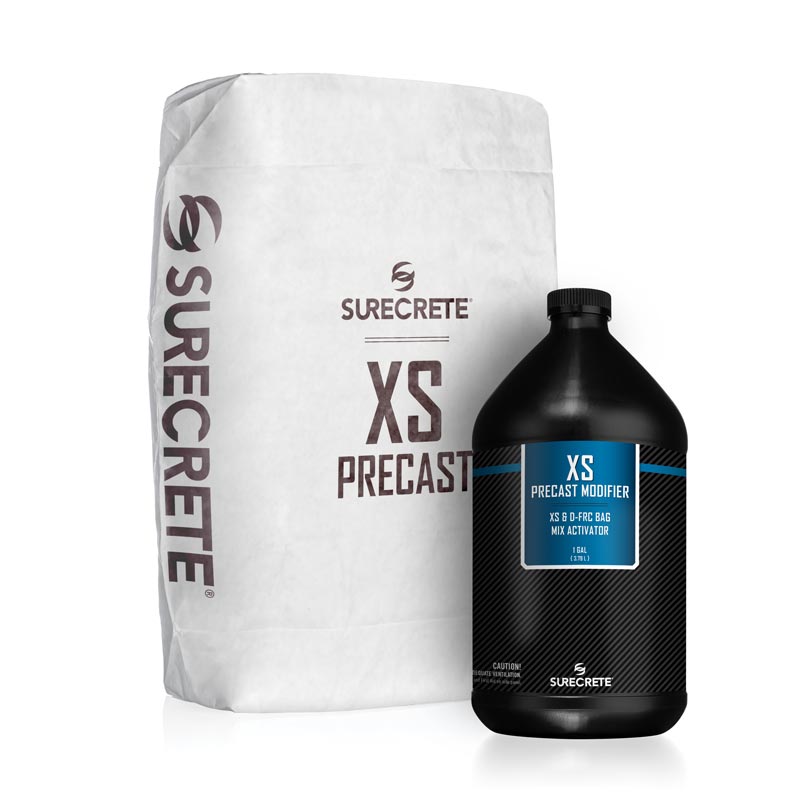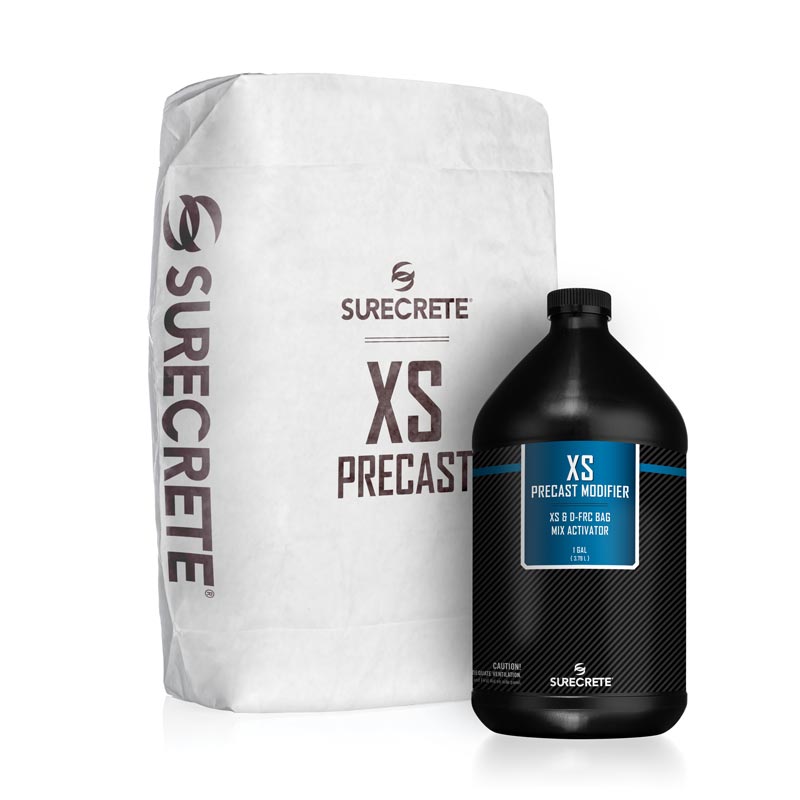 XS PreCast Mix
The Xtreme Series PreCast mix is a  high early strength cementitious composite for casting concrete countertops, fireplace surrounds, wall and floor tiles and concrete furniture pieces. Surecrete made this concrete countertop mix to be extremely simple to mix, cast, and maintain. This mix is consistent and reliable. This material is a pourable hybrid GFRC (glass fiber reinforced concrete) technology that eliminates the long learning curve of typical concrete countertop formulas that are typically used.
Tech Data Sheet
SDS, Modifier SDS
Coverage: 9.8 sq ft @ 1/2″
Demold: In as little as 5-6 hours
Additional Attributes:
Fiber reinforced = NO steel or rebar
Bendable during initial setup
Add up to 10 lb's of aggregate to each kit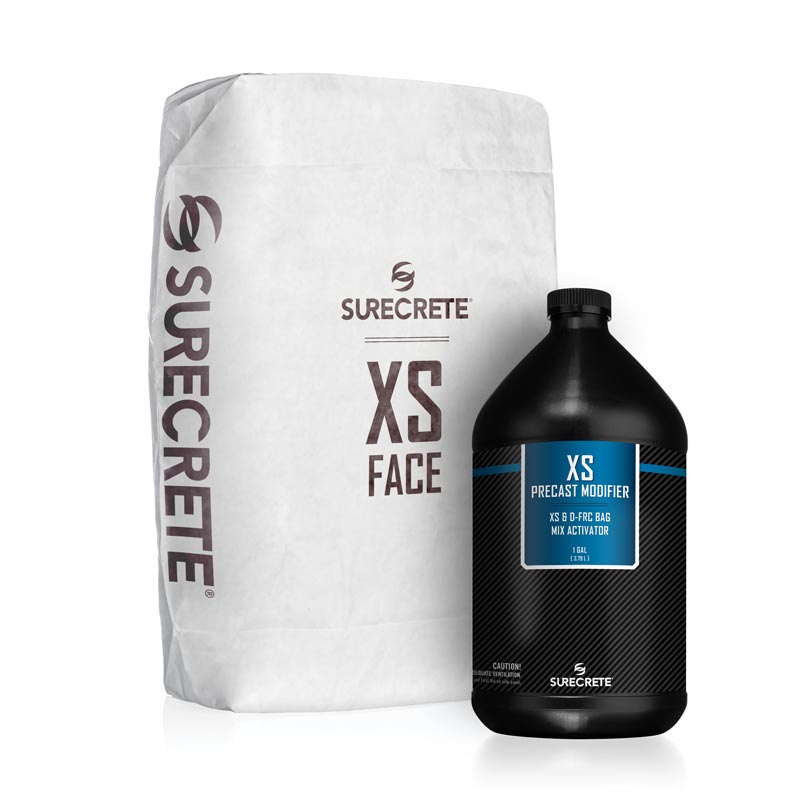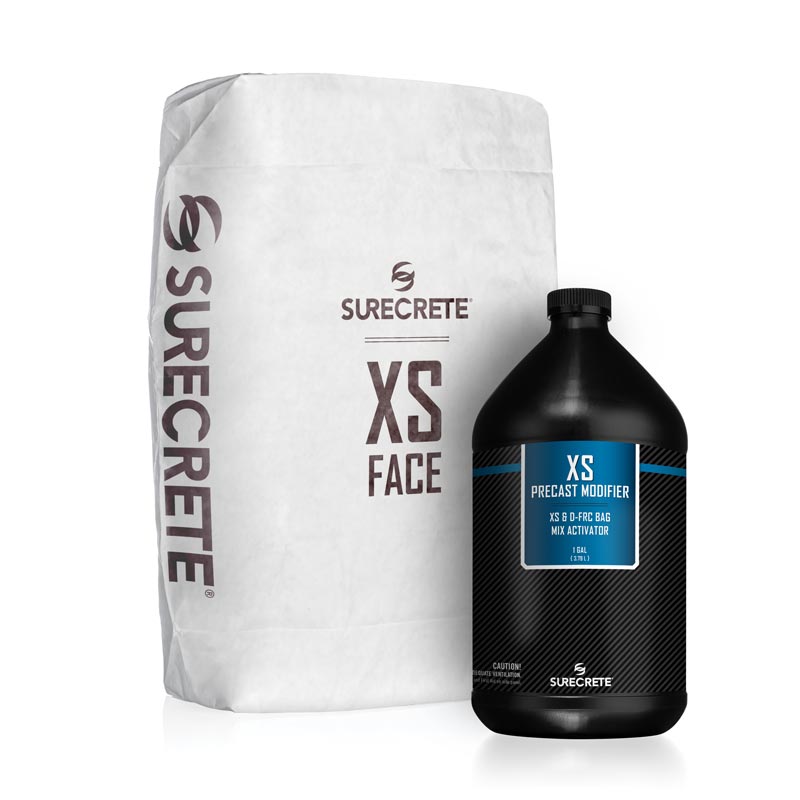 XS GFRC Face Mix
Xtreme Series GFRC Face Mix is the industries ONLY preblended and manufacture specified GFRC formula. XS GFRC Face mix combines the raw materials of sand and cement with other ingredients into a stronger, denser cementitious composite than ever before possible.is a hybrid glass fiber reinforced concrete that has NO polymers and NO Acrylics. This means no Freeze thaw issues for your raw materials and a larger temperature range for fabrication!  This is extremely important when dealing with casting in the volatile climate of Central Florida.
Tech Data Sheet
SDS, Modifier SDS
Coverage: 20 – 25 sq ft @ 1/4″
Demold: In as little as 5-6 hours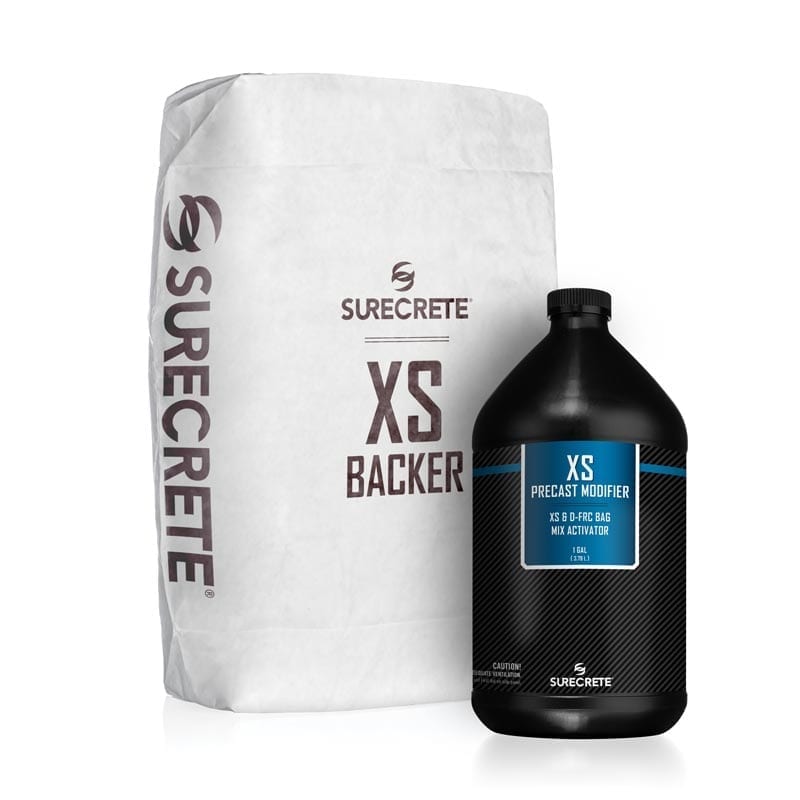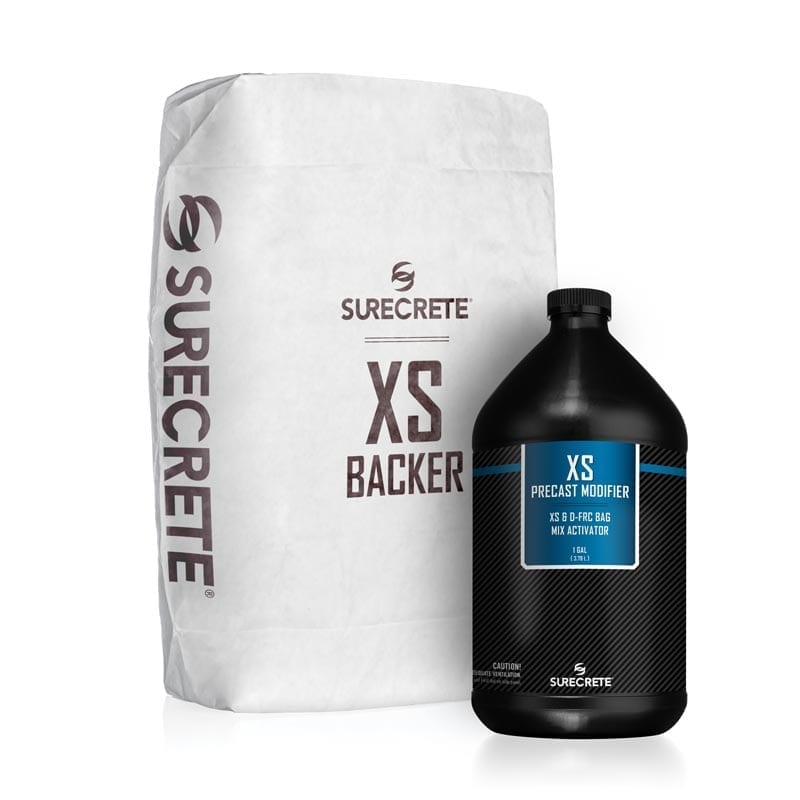 XS Backer
Xtreme Series GFRC Backer Mix is a Glass Fiber Reinforced Concrete blend available in white and gray (DFRC) for reinforcing cast concrete pieces. SureCrete's high fiber cement backer mix can be colored with both our standard and XS color additives.
Tech Data Sheet
SDS, Modifier SDS
Coverage: 9.8 sq ft @ 1/2″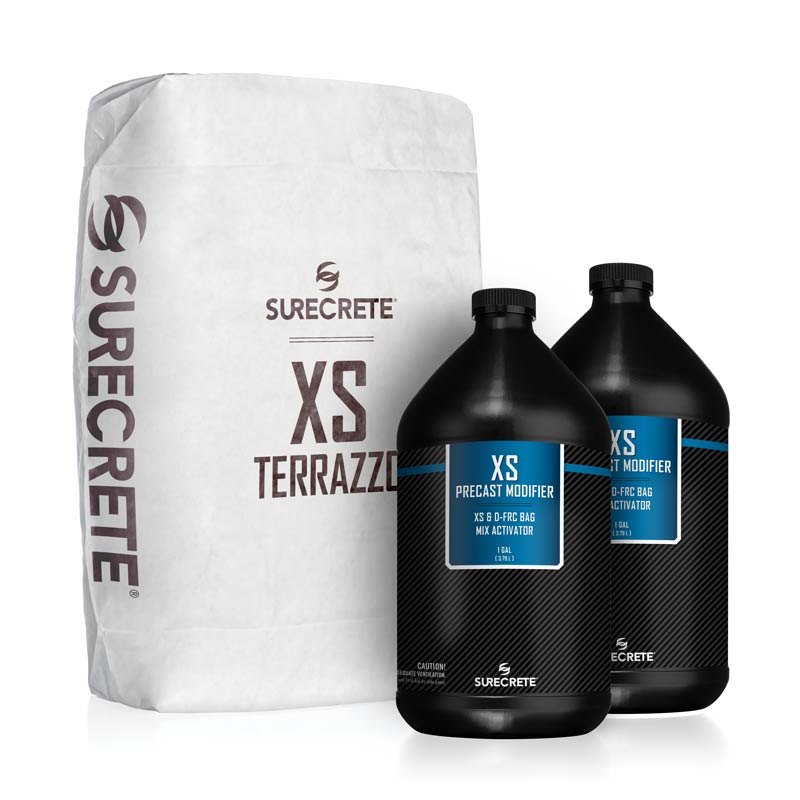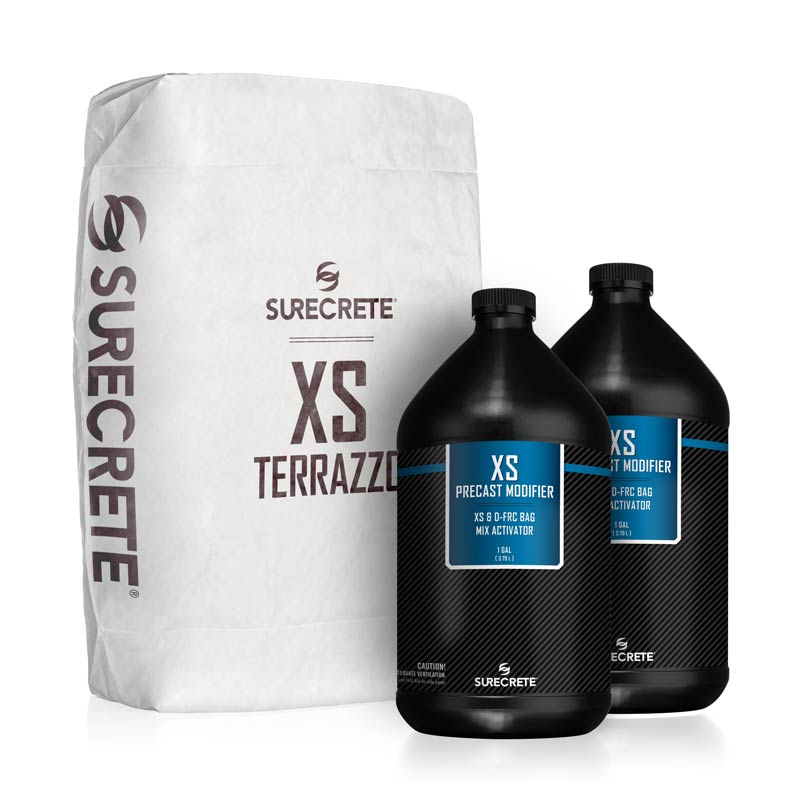 XS Terrazzo Mix
Go Green with SureCrete's Xtreme Series Terrazzo. This mix design allows for the use of recycled content such as glass, stone, and metals for the casting of cement based terrazzo. It has the fastest demold time of any concrete terrazzo mix in the industry. XS Terrazzo is used to create a thin lightweight concrete countertop, wall panels, shower surrounds, and tombstones. Requires two precast modifiers.
Tech Data Sheet
SDS, Modifier SDS
Coverage: 20 sq ft @ 1/2″
Demold: In as little as 5-6 hours
Aggregate Load: Up to 80 lb's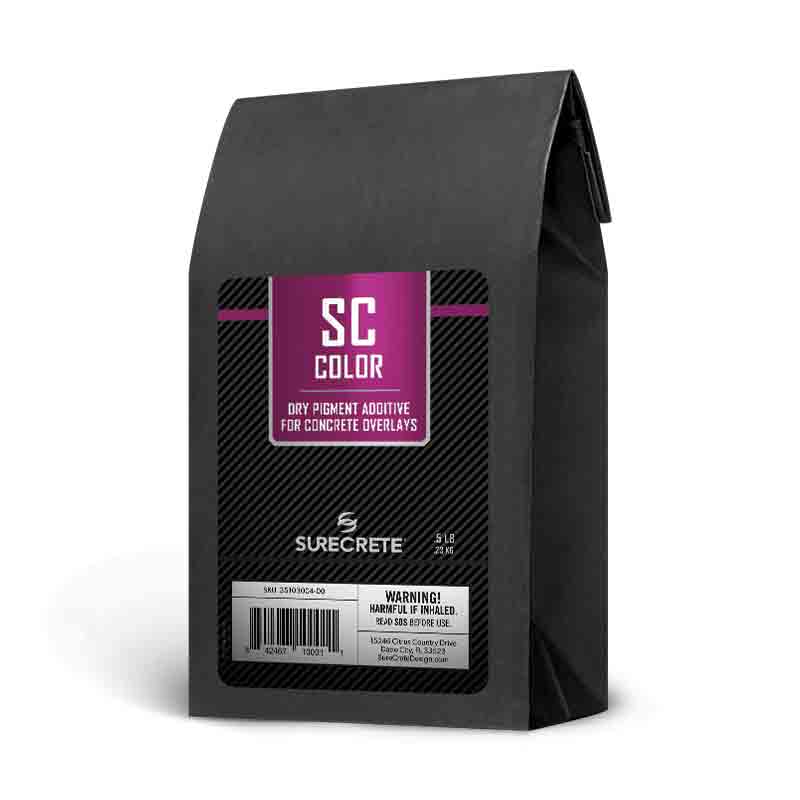 SC Color
SureCrete's concrete color additives are conveniently measured to individually tint any single concrete bag mix in the SureCrete Design Products' line. All Color Packs are pure, synthetic, iron oxide pigments containing no fillers that will affect the performance of the overlay mix being tinted. Color consistency is maintained from one concrete color pack to another.
Packaging: .5 pound bag
Colors: click here for chart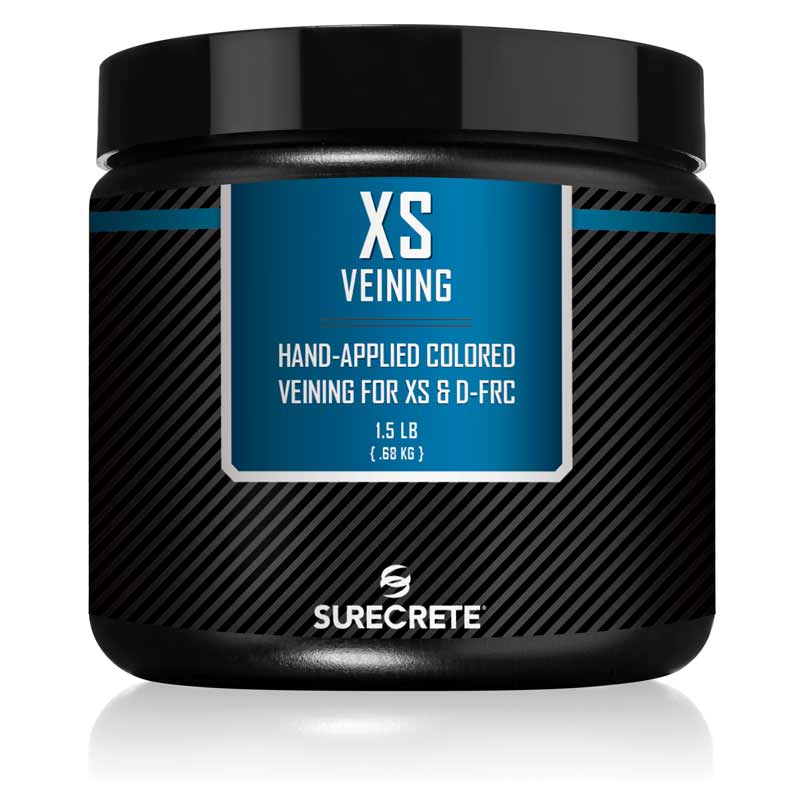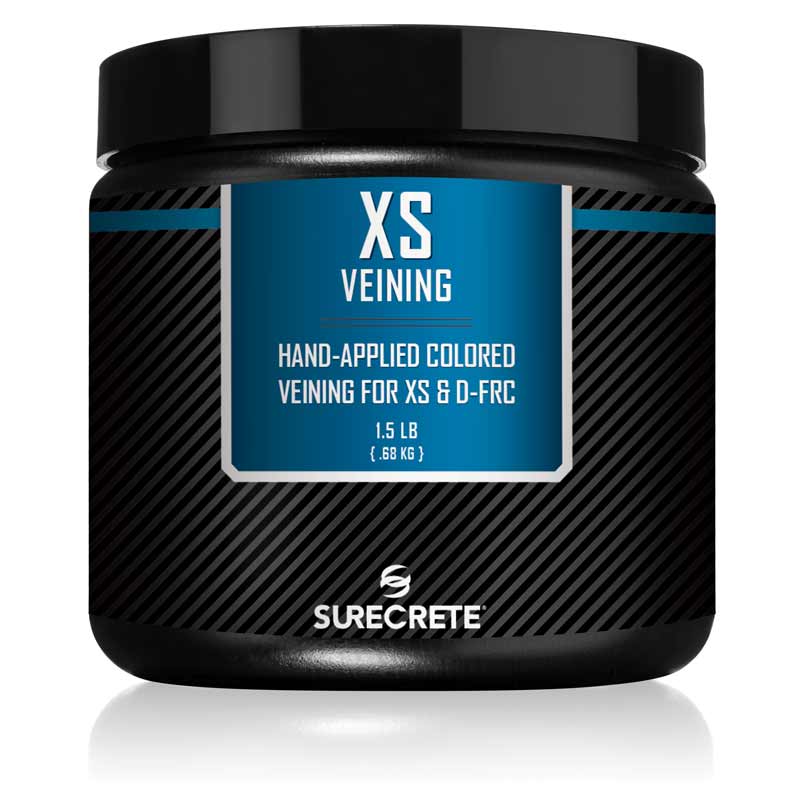 XS Veining
XS Veining is used with the XS PreCast mix to create natural looking veins in concrete countertops, wall panels, vessels, and fireplaces throughout Central Florida. XS Veining materials available in 30 standard colors.
Packaging: 1.5 pound jar
Colors: click here for chart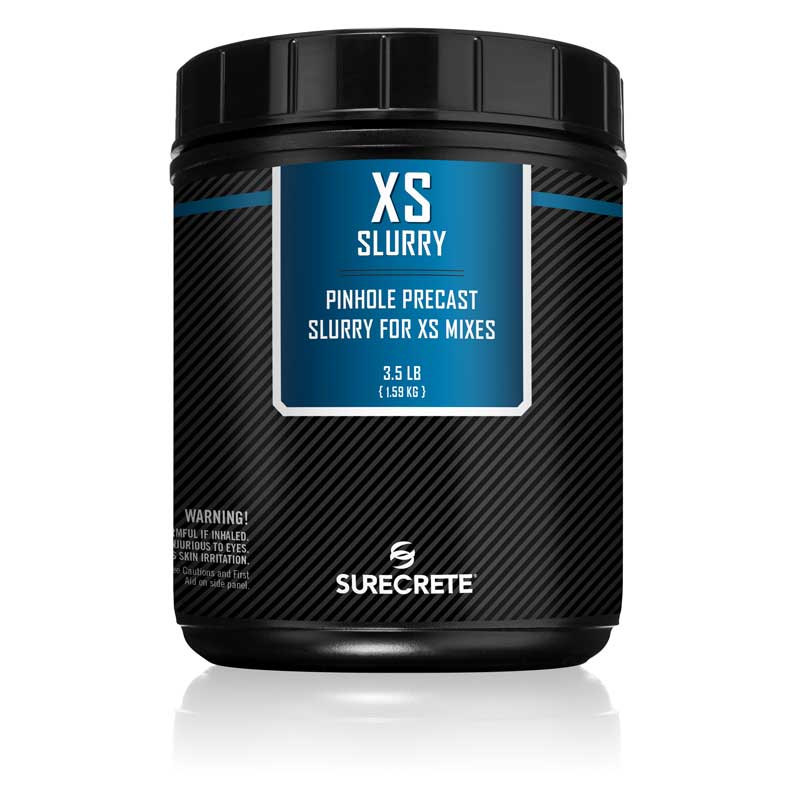 XS Slurry
SureCrete's concrete slurry mix is specially designed to fill pinholes and voids in concrete casting pieces.  Just add water and optional color to fill concrete countertops wall panels and other cast concrete projects.
Packaging: 3.5 pound jar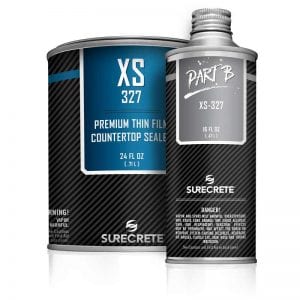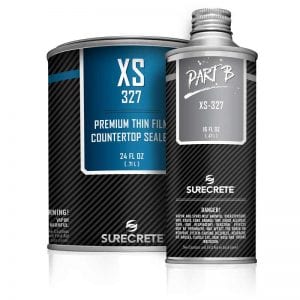 XS 327
XS-327 is available in a matte and a semi-gloss and is a specially formulated hybrid water-based polyurethane coating used to seal concrete countertops and GFRC panels. XS-327 has low VOC and delivers commercial-grade abrasion resistance for concrete and cementitious surfaces. XS-327 is a two component concrete sealer, 64% solids by weight, and may be reduced with water.  Precast fabricators love this sealer for jobs where they want a high-quality food-grade sealer.
Tech Data Sheet
Part A SDS, Part B SDS
Product Application Video Click Here
Packaging:  40 ounce kit
Coverage Rate: Approximately 100 sqft per gallon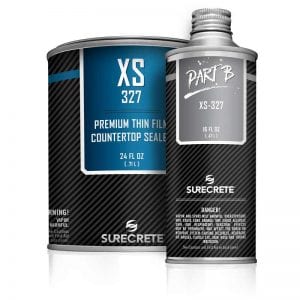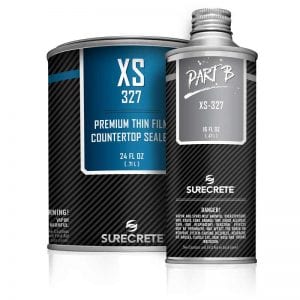 XS PC12
XS Pc12™ is a solvent-based clear high gloss concrete casting sealer that is easy to apply. Manufactured with high-quality materials, PC-12 is a great choice for sealing your concrete cast pieces fo a long durable surface.
Tech Data Sheet
Part A SDS, Part B SDS
Packaging:  1 quart kit
Coverage Rate: Approximately 100 sqft per gallon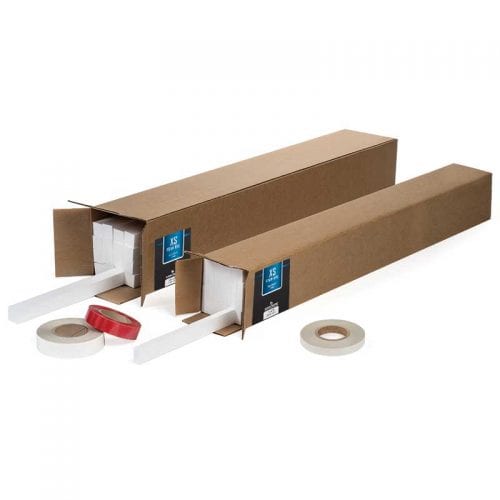 Concrete Casting Forming System Foam Rails and Tapes
Concrete casting forming system for casting countertops and other precast pieces. SureCrete's foam rails and face tapes are very easy to use and can be cut to size for casting any piece up to 2″ thick.